Prepare for the Most Epic Ice Scream Sequel Yet!
Attention all Ice Scream fans! Get ready for the jaw-dropping return of Rod's beloved pet crocodile in Ice Scream 8. That's right, the lovable reptile is back, and this time, he's brought along a tiny lil crocodile army! Yehhh gonna be another part of enemy in the game apart from the Evil Nun, Franken Boris & Rod sullivan himself.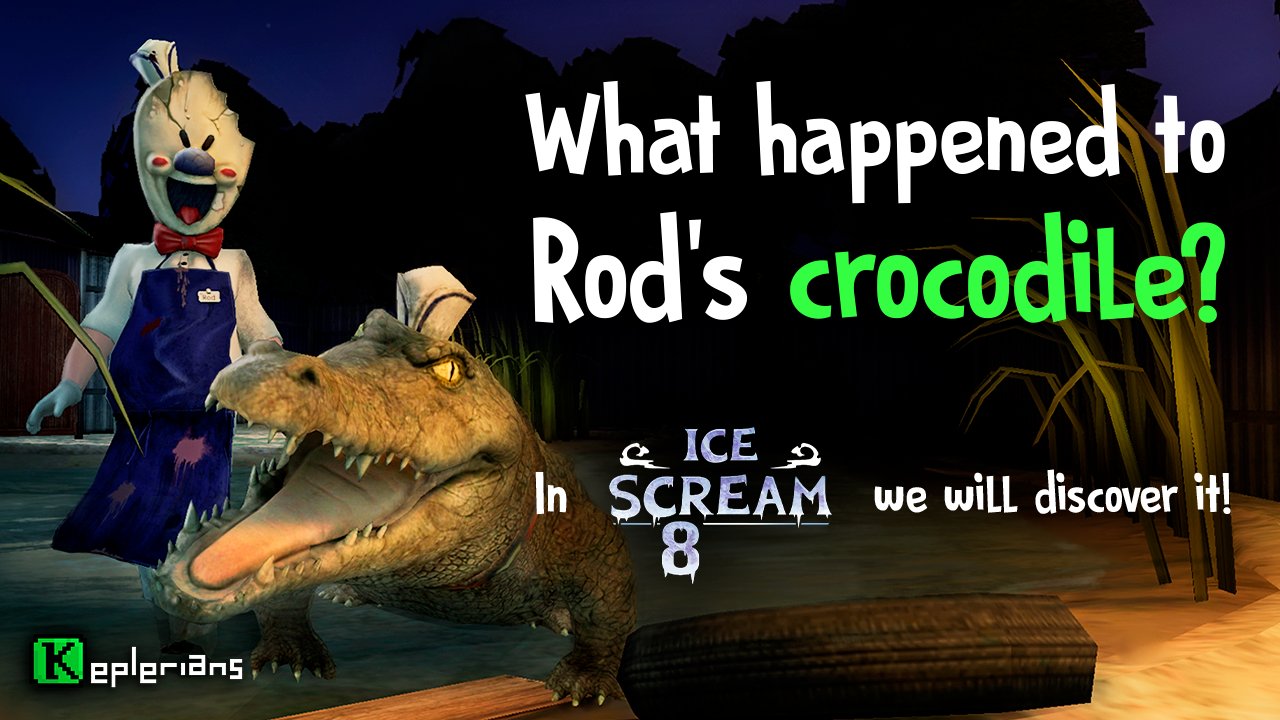 Ice Scream 8 takes the franchise to a whole new level of excitement and hilarity. Rod's pet crocodile has always been a fan favorite, MORE after knowing from where the crocodile has came actually the EVIL NUN SEWERS which was shown in the final update of Evil Nun 1 Mobile in 2022 and escape of the crocodile by the Escape artist through River Escape AKA Raft Escape. and now he's taking center stage in this action-packed installment. Allegedly Rod rescued the Crocodile from Evil Nun's Sewers in Evil Nun Game. The character in the Evil Nun game is expected to be the Original Rod Sullivan as the Main protagonist which was never revealed by the Developers.
In this highly anticipated sequel, Rod discovers that Snappy has been kidnapped by the evil ice cream man, who plans to use the crocodile's unique abilities for his own nefarious purposes. Determined to save his beloved pet, Rod embarks on a thrilling adventure filled with twists, turns, and plenty of laughs.
A Tiny Lil Crocodile Army
Rod is absolutely gonna use the Croc Army very hard against the 4's but a Fun Fact and Known Interpretation is that , Rod must be careful of his 'Hungry' Crocodile Army may not crunch his own bones!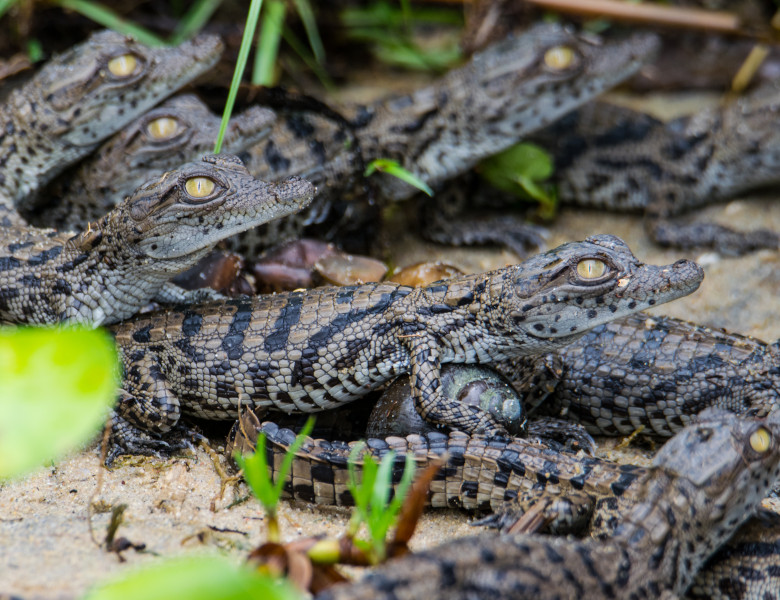 With their sharp teeth, quick reflexes, and unwavering loyalty, the tiny lil crocodile army proves to be a formidable force. Together with Rod, they must outsmart the ice cream man and his minions to rescue Snappy and save the day.
Thrills, Laughter, and Heartwarming Moments
Ice Scream 8 is not just about action and adventure. It also delivers plenty of thrills, laughter, and heartwarming moments. As Rod and his crocodile companions navigate through dangerous obstacles, they form unbreakable bonds and discover the true meaning of friendship and family.
The movie's witty and clever dialogue keeps audiences entertained from start to finish. The talented cast brings the characters to life, infusing the film with humor and charm. And of course, the special effects are top-notch, creating a visually stunning experience that will leave viewers in awe.
After an update by Kepelerians in one of their games to show some clues regarding Ice Scream 8 we go to know that the crocodile become mother and rod just shifted her with the tiny lil pupps in the dam area of his factory from the old stall area.
Its very clear that everything is coming to an end that is why Keplerians is trying to reconnect us with the old memories which has been lost in the void of the todays era.
Ice Scream 8: A Must-Play for Ice Cream Fans at the End of it.
If you're a fan of the Ice Scream franchise or just love a good action-story-thriller, Ice Scream 8 is a must. With its exciting storyline, lovable characters, and hilarious moments, it's guaranteed to keep you entertained from beginning to end.
So mark your calendars and get ready for the return of Rod's beloved pet crocodile in Ice Scream 8 on 16th of December. The Cozy vibes with thrill of horror will be much much astonishing experience inside our blanket., gather your friends and family, and prepare for a wild ride filled with laughter, suspense, and a whole lot of crocodile fun!