Poppy playtime chapter 2 released for all. After coming this chapter everyone try to complete it as fast as he can. People Want To know what is shown in the ending & some areas which may give us Clues & Hints About Poppy Playtime Chapter 3 that what we'll see in it. In Poppy Playtime Chapter 2 There Are Some Things Which Give Us Clue & things about Poppy Playtime Chapter 3. So let's move onto to know more.
Poppy Playtime Chapter 3 New Hints:-
There are 2 major places & 1 other Character secret In the game that shows some Hints For chapter 3.
1.)In The ending Of Poppy Playtime Chapter 2 You can See The Train Gets Crashed & After That screen Blurs & Shows A Vent Inside It A Board & Written "PLAYCARE" What is It? Maybe That's The Area Or Place Going To Open In Chapter 3 Of poppy Playtime. In that Area We're Going To Do things Or Find As The Name Suggests PLAYCARE Or About The "Experiment 1006" by Playtime Co. You can Some Secret Images Down there To Know It More In-depth.
2.)While Going To The End of the game we kill Mommy long legs by the shredder Machine In The Game But After She Dies, A Robotic Spider Hand comes out & Take His Body And Disappears Inside A Door. Some Peoples Telling That This new Thing Will be shown in Poppy Playtime Chapter 3 And Will be the victim of Experiment 1006. These are some Hilarious Images Of This incident Down Here.
3.)The "Candy Cat" New Character Which Not Added In Poppy playtime chapter 2 and shown in the game as posters & some other ways. People thinks that it will also be added in the chapter 3 at some important Puzzles.
These all are the new hints for Poppy Playtime Chapter 3 I hope You all liked it. Pls Subscribe & Add to home For more Stuff thank you so much.
About Poppy Playtime Chapter 3:-
Three times the size of Chapter 1, you must descend deeper into the toy factory. Mind-numbing puzzles and horrific toys await. Grapple and swing your way to safety. Try to escape- and don't let Mommy find you.
The Train Station
Explore one of Playtime Co.'s most popular locations, the Game Station! This Train Station is more than just a pitstop… there's games, a playground, and much, much more. Even better- the train provides a straight shot right out of the factory.
New Toys
This factory is filled with remnants of a crooked past- All you need to do is go deeper. Let's ask Bunzo Bunny. Or perhaps PJ Pug-a-pillar has some ideas. Or maybe… Mommy knows?
The Green Hand
The all-new Green Hand has been introduced into the GrabPack family! You can now carry power with you, remotely! That's not all… you can grapple now too! Innovation has done it again.
Transfer power without the confines of a wire!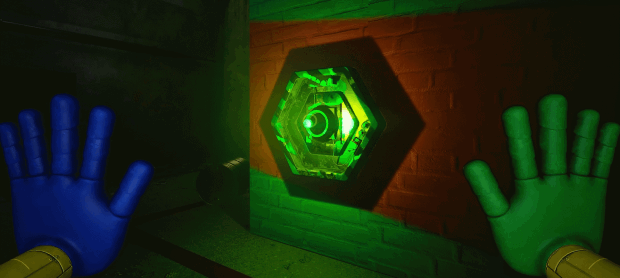 Grab onto pipes and swing across missing flooring.
Fly! Kind of- you can grapple straight up, more accurately.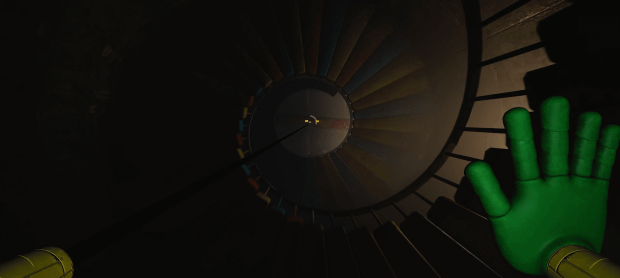 Playtime's not over yet- stick around…
SYSTEM REQUIREMENTS
MINIMUM:
Requires a 64-bit processor and operating system
OS: Windows 10
Processor: Intel Core i5
Memory: 8 GB RAM
Graphics: Nvidia GeForce GTX 1050 / Radeon RX 580
Storage: 20 GB available space
RECOMMENDED:
Requires a 64-bit processor and operating system
OS: Windows 10
Processor: Intel Core i5
Memory: 8 GB RAM
Graphics: Nvidia GeForce GTX 1060 / Radeon RX 580
Storage: 20 GB available space