Poppy Playtime Chapter 2 Now Available For Wishlist On Steam!
From a lot time we are waiting for poppy playtime chapter 2 and the day is coming to us so fastly day by day, in this MOB games the developers of Poppy Playtime game released a huge update on poppy playtime chapter 2 where they have finally made poppy playtime chapter 2 wish-list on steam page and officially released
[responsivevoice_button]
Poppy playtime developers are super fast this new update confirms this, they have told us last ween that the steam page will be out in a few days and its finally out on steam you can the steam page from the link given below and the wish-list link too!
Poppy playtime chapter 2 steam page:- https://store.steampowered.com/app/1817490/Poppy_Playtime__Chapter_2/
Wishlist Poppy Playtime Chapter 2 On STEAM Now! 
Know More About Chapter 2 –
Three times the size of Chapter 1, you must descend deeper into the toy factory. Mind-numbing puzzles and horrific toys await. Grapple and swing your way to safety. Try to escape- and don't let Mommy find you.
The Train Station
Explore one of Playtime Co.'s most popular locations, the Game Station! This Train Station is more than just a pitstop… there's games, a playground, and much, much more. Even better- the train provides a straight shot right out of the factory.
New Toys
This factory is filled with remnants of a crooked past- All you need to do is go deeper. Let's ask Bunzo Bunny. Or perhaps PJ Pug-a-pillar has some ideas. Or maybe… Mommy knows?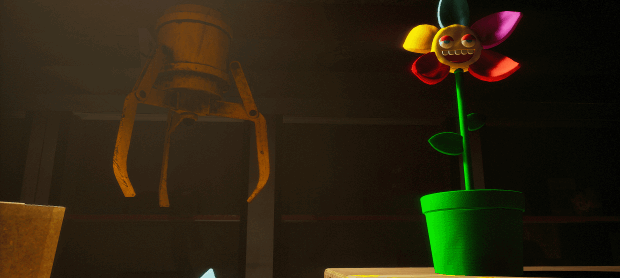 The Green Hand
The all-new Green Hand has been introduced into the GrabPack family! You can now carry power with you, remotely! That's not all… you can grapple now too! Innovation has done it again.
• Transfer power without the confines of a wire!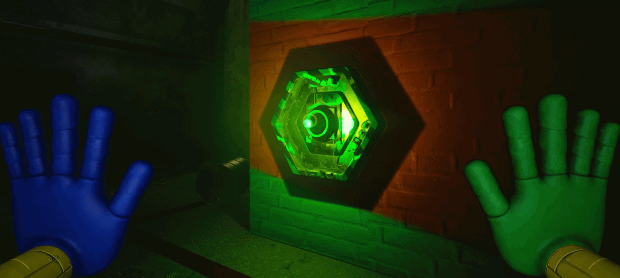 • Grab onto pipes and swing across missing flooring.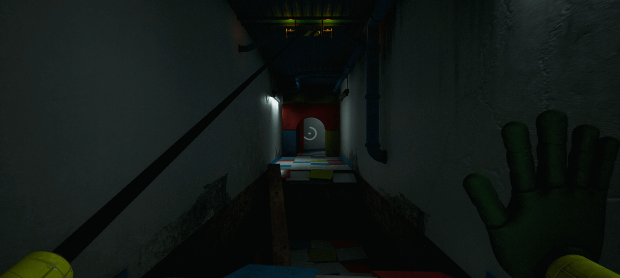 • Fly! Kind of- you can grapple straight up, more accurately.
Playtime's not over yet- stick around…
Chapter 1 Story Was –
You must stay alive in this horror/puzzle adventure. Try to survive the vengeful toys waiting for you in the abandoned toy factory. Use your GrabPack to hack electrical circuits or nab anything from afar. Explore the mysterious facility… and don't get caught.
Welcome to Playtime Co.!
Playtime Co. was once the king of the toy manufacturing industry… until everybody inside of the factory one day disappeared into thin air. Now, years later, you must explore the abandoned factory and uncover the truth.
The Toys
The toys of Playtime Co. are a lively bunch! From Bot to Huggy, Catbee to Poppy, Playtime does it all! As long as you're at Playtime Co., why not pay the toys a little visit? You might just make a few friends…
Thanks For Reading The News Here Kindly Subscribe To Notification By Clicking The Bell At BOTTOM right Corner.